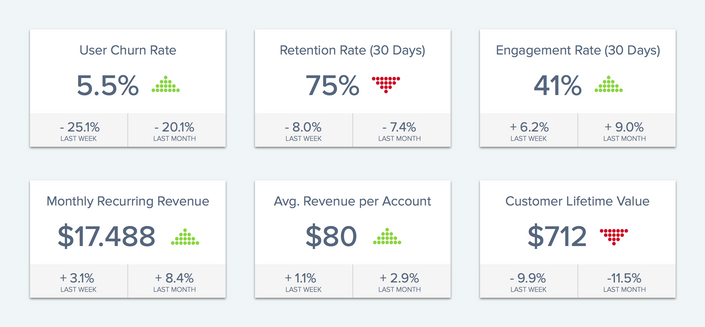 SaaS Metrics For Product Managers
Learn how to use them to shape your product strategy (and your career!)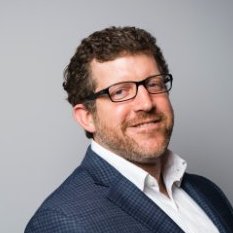 "This is a great class! I work for B2B Enterprise SaaS company and the content is spot on!"
— Morgan S., Product Manager / Student
As a product manager, what's your real job?
It's NOT just to build features and manage releases.
And it's NOT to deliver customer value.
Yep, you read that right.
As a product manager, your real job is to drive the business growth.
This means you need to not just create customer value, but create customer value that can be monetized.
To do that, you need to be STRATEGIC in how you decide to add features and expand your product.
And this means understanding deeply your company's business model and how it acquires, retains and expands customers.
If you are a product manager for a SaaS product or any web-based application or service, this is the course you need to leap frog your skills from the tactical to the truly strategic.
By the end of this course, you'll have the necessary knowledge to look at your product in the same way as your CEO/founder and your company's Board and investors do, and how you can use this understanding to craft your product strategy, plan your roadmap, direct your product development efforts, and measure performance and success.
Whether you're a newly minted product manager or a seasoned one, if you want to get to that next level as a product manager — one who is recognized as making a real impact on customers AND the business, consistently driving business growth and delivering results that actually matter to the business — then this course will fast forward your skills to help you get to that next level.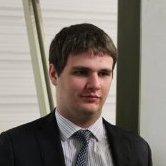 "Thanks, Shardul, this course is great! A lot of insights that definitely provided some flesh around the bones!"
— Nikolay Z., Product Manager / Student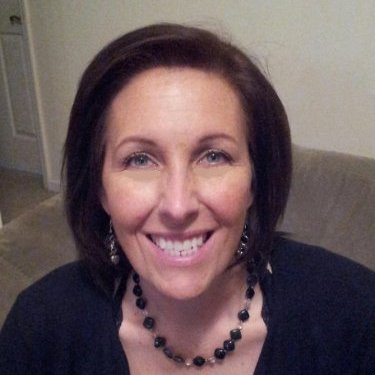 "I manage a team of Product Managers who don't have much financial background. This would help them to put together business cases that get funded. Another AWESOME presentation!"
— Valerie C., VP, Product Management / Student
Who Is This For? Who's The Audience?
Product Managers, Product Marketing Managers and product persons who manage any kind of web-based software product, application or service, and need to better understand how such a SaaS product business actually works so they're empowered to make STRATEGIC decisions about their products and help drive the growth of the business. (That's the stuff that gets you promoted!)
What Is The Format Of The Course?
This is an online course. This means you can watch it when you want from wherever you are. It is a recording of a live training class that I've conducted with real students. The course is a combination of presented material, real-life examples, and Q&A. In addition, students will receive a copy of the slides and other downloadable materials.
What Is Covered In The Course? What Will I Learn?
We'll be covering a TON of super important topics like:
The stages of a SaaS company, and how each stage impacts funding and resourcing for your product strategy.

The SaaS business model — what's really going on in the business, different ways to look at the profitability of your product, the economic factors driving your product's growth, and how it all impacts your product strategy.

What your CEO/founder really cares about.

The 3 primary goals for a SaaS business, the keys to SaaS success, and the most important metrics to measure for your SaaS product.

Why negative churn could be your best friend.

How to tell if your SaaS product is going to succeed.
Of course, we'll be going over typical SaaS metrics, like MRR, LTV, churn, CAC, etc.
Plus, you'll get a copy of the slides and access to the replay.
This is a course conducted by a product manager for product managers. SaaS metrics, business terms, and economics discussed in a sensible, down-to-earth, actionable way that makes sense to us product folks.
I'll walk you through all the concepts, not as an investor would to a naive entrepreneur, but as a product manager, so we're speaking on the same level. I'll de-mystify the buzzwords, and show you how you can use these important metrics to get on the same page as your CEO and chart the strategy for your product.
Net-net: you'll come away knowing EXACTLY how a SaaS business works, its underlying financial and economic model, and how you can use this know-how to craft your product strategy, plan your roadmap, direct your product development efforts, and measure the success of your product performance — i.e., you will know how to drive the growth of the business.
How Long Is The Course? How Many Lessons?
There are two lessons that take only two hours. Yet, in those two hours, we cover the content in considerable depth as well as answer some great questions.
What Do I Get?
Here's what's included:
1. Five video tutorials that walk you step-by-step through the entire SaaS business model and the most important metrics and KPIs that product managers must know to measure the success of their products and create ROI based business cases for their product ideas.
2. Recording of the live Q&A sessions that took place during the live presentation. You're likely to have many of the same questions, so you can benefit from my answers to students' questions during the Q&A segments of the live class.
3. Video lessons and the Q&A sessions are fully recorded, viewable on demand, and downloadable.
4. The actual formulas to calculate the same metrics and KPIs for your own product.
5. Real world examples of how SaaS companies have used these metrics and strategies to grow their own businesses.
6. Downloadable copy of the presentation slides for all the lessons so you may follow along the video instruction.

7. Discussion forums for every lesson to get answers to specific questions about the material.

8. Downloadable SaaS Metrics Quick Reference Guide.
How Long Do I Have Access To The Course?
After enrolling, you have unlimited access to this course for as long as it's available — across any and all devices you own.
I'm already familiar with some SaaS business concepts. How advanced will be the topics covered in this course?
The key question for you here is how are you driving your daily activities as a product manager?
Are you simply focused on executing your next release? Or just focused on pushing out the next feature? Do you consider your backlog as your product roadmap? Do you struggle to articulate the business impact of each story in your backlog?
If so, you need to take this class!
Are you able to confidently articulate the business case for the features on your product roadmap to your CEO and other executives in terms of business growth? Are you intimate with the SaaS business model and do you use SaaS business metrics and KPIs as the primary driver to define your product strategy and measure and guide your activities as a product manager?
Does your product roadmap clearly lay out a path to impacting critical metrics like LTV, negative churn, months to recover CAC, expansion revenue, net MRR, etc.?
If not, then you need to attend this class!
If you're completely unfamiliar with important SaaS metrics and business concepts, this is definitely the class for you!
In a way, you could look at this as a SaaS metrics 101 class, but with the added twist that it's been specifically geared for product managers. So whether you know nothing about SaaS metrics, "know enough to be dangerous", or are fairly familiar but feel you could use a "tune-up" to level up your skill sets, I guarantee you'll come away with valuable learnings from this class.
I'm not yet a product manager, but aspiring to be one. Should I enroll?
You certainly can and you'll definitely come away with valuable business skills every product manager needs. Just know that this course is targeted toward product managers looking to improve their business skills.
Your Instructor
Shardul's passion for product innovation is only exceeded by his love for chicken curry! Shardul is a serial product innovator, entrepreneur, and product management executive. His love for what he does has led him to found three startups, and has landed him product management roles in small growth companies and Fortune 100 enterprises in healthcare, financial services, consumer product protection, education, payment solutions, SaaS, digital services, and the U.S. federal government.

Shardul innovated the Product Canvas, a strategic planning tool that enables you to quickly capture, describe, share, refine and pivot on your product strategy on just a single page in less than 20 minutes. The Product Canvas is used by thousands of product innovators in over 70 countries to pursue innovative product ideas.
Shardul's determination to help product managers has driven him to mentor and coach product managers and entrepreneurs across the world in numerous forums, and found ProductCamp DC and grow it to become the largest networking community for product professionals in the Mid-Atlantic U.S. He has been a speaker at a number of product management, lean and agile events and conferences, has been quoted in several product management related articles, and runs a popular blog a http://streetsmartproductmanager.com. He also participates in many product management forums, answering questions from rising product managers.
Shardul is a big believer in applied learning. In other words, theories and academic frameworks are nice, but Shardul is all about applying these concepts in practical, tangible ways that work in the real world. He infuses this approach in his coaching and teaching methods, and even in his own learnings.

Shardul tweets at @shardulmehta. His professional bio can be viewed on his LinkedIn page.
Join Shardul and adventure into his world of product management and innovation. You won't regret it!

---
What are people saying about Shardul?
"...I've met few people with as much passion for product management as Shardul. He eats, sleeps, and breathes this stuff! Full of witty anecdotes and analogies, he's able to explain complex challenges in a relatable and simplistic manner. As a mentor, he's able to expand your vision, and help you realize your potential. Shardul is the genuine article!"
— Jake Y., Senior Product Manager
---
"...To say that Shardul is a true product guy would be an understatement. He has the principles of product management running through his DNA. Shardul is the driving force for a product innovation culture."
— Shesha P., Product Manager
---
"...I highly recommend learning from Shardul!"
— Gina I., Director of Product Management
---
"...Shardul is a first-rate product leader who is able to balance customer needs with revenue goals in complex environments. He's able to bring a mix of strategic thinking as well as practical product management know-how to the table. The Engineering and Product relationship was never better than with Shardul."
— Bobby T., VP Engineering, worked with Shardul
---
"...Shardul is one of the most passionate and fearless product managers I have ever worked with. He possesses an innate ability to quickly discover and assimilate the most innovative product development approaches. He is a constant advocate for listening to and learning from actual customers, and most importantly to take action from these insights to improve the product. He always moves things in the right direction with an authentic kindness, infectious smile, good humor and respect for all he works with. I highly recommend Shardul for those "tough" missions when you are in uncharted lands and need to get your product from concept to market."
Steve G., Founder, OneSpark
---
"...Shardul is hands down one of the best software product managers I have ever worked with."
— Holger S., VP Marketing, worked with Shardul
---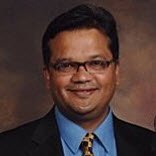 "This course is a great value!"
— Mitesh V., Product Manager / Student
This course is closed for enrollment.