Idea To Revenue Masterclass
Become a Strategic Product Leader: Validate Ideas, Launch Great Products, Deliver Business Results

"Idea To Revenue Masterclass, is the first course to provide actionable and tangible strategies that show step-by-step how a product manager can truly become a world class business manager and product innovator."
— Steve Johnson, product management process coach, author, speaker and advisor, @sjohnson717, under10consulting.com
You're a product manager. You've been one for maybe a year, maybe 5, maybe more. You know about writing stories, managing backlogs and user testing. (Or maybe you're still stuck in PRD hell.) You know, or are at least familiar with, the basics.
But are you seen as a GREAT product manager?
Are you able to drive innovation, delight customers, and deliver business results that truly matter?
Are you seen as an essential and INDISPENSABLE player in your company?

When I first became a product manager, I wasted years trying to learn how to be a good product manager – one who could actually make an impact on my customers and deliver business results that made a real difference to my company.
Despite all my efforts, I was often completely lost and felt like I just wasn't making traction in my role as fast as I could, because:
There never seemed to be a clear definition of my role or consistent expectations of what I was actually supposed to do as a product manager.
No one was able to clearly articulate the value of product management in the organization (and, as a result, my value to the company).
I was struggling with validating ideas, getting them prioritized, and competing for precious resources.

I had no idea how to craft product strategy and translate it to revenue impact and company growth.

I had no prior experience on how to influence folks and get them aligned on the product direction.
I had no guidance to figure out what resources I should be focused on learning from.
So, I began experimenting with different strategies and tactics. And after years of working multiple product management jobs at startups and enterprises, launching different kinds of software products and digital services across vastly different industries, I finally found an approach that enabled me to:
Build market-driven products that deliver higher ROIs.
Develop product strategies that advance business goals.
Adopt a lean product innovation process that gets the right products to market… fast!
Validate ideas with customers before the product or feature even exists.
Create compelling justifications for product ideas.
Compete for resources and align everyone on the product strategy
Deliver business results that gave me credibility across departments and with executives.
All of these things, and more, have helped me to launch products that have gone on to deliver millions of dollars in revenue and business value.
I decided I wanted to empower others to do the same, so no one else would have to go through the same painful struggles I went through to become a product manager who could truly make an impact. I've coached hundreds of product folks across the world in the strategies and tactics to deliver world-class software products and digital services.
And now I want to empower you to do the same. That's why I created Idea to Revenue Masterclass, the only practical, hands-on course for product managers that puts you on the fast track to becoming a Strategic Product Manager who can truly deliver business results.
Since launch, Idea To Revenue Masterclass has helped a number of students around the world learn the most important fundamentals of product management, and the actionable strategies towards launching great products.
"Shardul, your class is exactly what I needed! The courses I've taken in the past were too 'lofty' without providing any actionable steps. I wish I had this course earlier!"
— Dawn, Product Manager / Idea To Revenue Masterclass Student
The Cost of Doing Nothing
Here's the deal: You could continue doing your job the way you've always done it. But the ugly truth is: if you don't make a change now you're only going to get more frustrated.
You'll find yourself in a never-ending cycle of
uncertainty about product ideas

struggling to get stakeholder buy-in

offering products the market doesn't want to pay for

wasting time, resources, and money on the wrong product ideas

feeling powerless because of your inability to influence others

suffering burn-out from constantly being pulled in every direction
Ultimately, if you keep doing things the way you've been doing them, you'll never be prepared for that next step in your career. And there are no guarantees that your company will patiently wait for you to figure things out on your own.
An Opportunity to Achieve Excellence
But imagine what would happen to your career if you had:
A predictable model for testing and validating product ideas
The tools to build compelling business cases so that stakeholders and executives are eager to back you
A repeatable process for prioritizing actions, and identifying investment and resource needs based on each stage of product development
A proven method to reduce the amount of time spent on weak products so you can focus on solutions that deliver value to both the customer and the business
The influence to align your day-to-day product work with business goals and needs
What if you no longer had to settle for being just a technical product manager, but could instead become a strategic product leader who drives your company's growth and delivers remarkable business results?
Idea to Revenue Masterclass is the step-by-step solution that will give you the ultimate advantage.
An Entirely Different Experience
If you've ever taken other product management courses, the first thing you'll notice about Idea To Revenue Masterclass is that it doesn't just give you high-level concepts then leave you wondering how to apply them. A course like that wastes your time and money without ever equipping you with the tools you need to succeed.
With Idea To Revenue Masterclass, you'll get an entirely different experience.
You'll get:
Power-packed video lessons designed to be easily digested by the busy product manager.

A complete playbook of actionable instructions that will show you exactly what you need to do and how to do it at every stage of the game.

Real-life case studies and examples across a range of industries: B2B, B2C, SaaS, mobile, digital, and more.

Exact scripts and questions you can swipe and customize for different products to get the customer insights you truly need

Downloadable templates and resources you can use from day 1 for every step of the product cycle, that guarantee you'll have a successful launch.


A discussion forum for every lesson to get answers to specific questions about the material

And much more…
You see, you're not just going to get information that you'll then have to translate into action. Action is the very foundation of this course.
It takes all the guesswork out of your work.
By applying the lessons you'll learn in Idea To Revenue Masterclass, you'll evolve into an influential leader within your organization. You'll be seen as the go-to person who creates winning products and increases business value over and over again.
Don't get me wrong, this isn't one of those "get results overnight" schemes. It's a proven blueprint that requires you to be a serious product manager who's willing to implement all the shortcuts and proven techniques you'll learn throughout the course.
If you do the work you will start to see a radical difference in your career.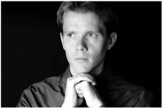 "Many programs that profess to teach product management are outdated, too focused on the agile development side, or are too general, so you don't know how to actually implement the ideas presented. Idea To Revenue Masterclass provides the tools and advice a product manager can use immediately to evaluate market opportunities, build business cases, and launch a product to market."
— Matt Anderson, product management expert, @MattAndersonUT, mattanderson.org
Here's EXACTLY what you'll learn in this course:
Module 1: Start With Your Product Vision And Strategy
Everything starts with a vision. You need to go beyond the raw idea in your head and formulate a proper vision for your product idea. You also need to have a strategy to realize that vision.
In four easy-to-follow video lessons, this module prepares you to craft a well-articulated product vision, and then walk you through the process of capturing that vision in a quick and concise format that's easy to share with others. This module lays the essential groundwork for the rest of the course.
Topics covered in this module:
Why you need a well-articulate product vision and how to craft one
Capture your product vision in under 20 minutes using the Product CanvasTM
Numerous real-life examples, including ones created by other product managers!
Module 2: "Walk The Building" And Develop Your Stakeholders
One of the biggest factors that can derail any new product endeavor is a lack of stakeholder support. And besides that, there's a ton of helpful knowledge and expertise about your company's customers, business, and processes among others within your organization.
So, you need to share your product idea internally in order to tap into that knowledge and start aligning key stakeholders. This is one of the most valuable things you can do at this stage.
Through real-life case studies and a how-to guide, this module walks you through the process of conducting a stakeholder interview.

Topics covered in this module:
How to interview folks internally, get their feedback, and start aligning them
Who you need to talk to, and what you need to learn from them
Best practices for conducting an effective stakeholder interview
How to handle objections
Interview script you can use immediately
Real-life case studies, including how to handle the classic "solution in search of a problem" situation
Module 3: Bust Your Assumptions And Get The Truth About Your Customers

Before you pursue any product idea – whether it's a new product or new feature – you must make sure it offers a solution to a problem that's worth solving.
This means it must satisfy an urgent and pervasive problem; one that customers are willing to pay to have solved.
This action-oriented module takes you step-by-step through the process of using validated learning to test your problem hypothesis, get to the truth behind your customers' goals, and shows you exactly how to structure a customer interview so you can decide whether to pivot or persevere on your product idea.

Topics covered in this module:
How to use the validated learning process to test your problem hypothesis
How to find customers to interview
How to structure your customer interview
Interviewing best practices
Actual email and interview scripts you can use for your own purposes!
Customer interview exit criteria
Module 4: Is Your Product Is Worth Pursuing?
The lessons contained in this module are some of the most important in the entire course because this is where you learn to hone in on aligning your product idea to business goals. Specifically, it will teach you how to analyze the market opportunity for your product idea and assess its business potential.
I'll walk you through the process of sketching a customer persona, calculating the addressable market for your product idea, evaluating its revenue potential and whether it contributes meaningfully to your company's strategic goals, and determining minimum success criteria.
At the end of this lesson, you'll have the exact formula for determining whether your product idea is worth pursuing at all.
Topics covered in this module:
How to determine if you have a big enough market opportunity for your idea
How to calculate the addressable market (TAM, SAM, SOM)
How to assess business potential for your product idea, and determine goals
Actual formulas for new products and new features
Report on your progress to continue creating "internalvangelists"
Module 5: Test For True Customer Validation
This module will teach you how to test your solution hypothesis, and get true customer validation — i.e., determine whether customers are willing to pay for your solution.
You'll learn different types of experiments you can perform, how to build and test a prototype of your solution, and win "earlyvangelists" for your product idea.
Topics covered in this module:
How to test for true customer validation with no product, and get early adopters
Building and testing a prototype
How to structure and conduct a solution interview + interview best practices
Actual interview script you can use for your own purposes!
Solution interview exit criteria
Pivot or persevere?
Module 6: Test A Minimum Viable Product (MVP)
You now need to define and deliver a minimum viable product version of your idea to your early customers, and test whether you're actually delivering something of value.
This module will define what is (and isn't) a minimum viable product, discuss different types of MVPs, share real world examples of actual MVPs, show you how you can define and test your own MVP, and help you decide how to go from MVP to market launch.
Topics covered in this module:
Detailed overview of what is an MVP + myth busting!
How to define your MVP, and get customer feedback while developing your MVP
How to get to your first release to your early customers as fast as possible
How to test your MVP, including how to do an MVP interview and important metrics to focus on
Numerous examples of real world MVPs
How to determine if your minimum viable product is "market-ready"
Module 7: Get To Market With Your Minimum Sellable Product
The home stretch! This module walks you through the process of getting ready to launch your product into the marketplace, establish a roadmap, and set yourself up for ongoing success!
Topics covered in this module:
How to take your product idea to market
Calculating your product's potential return on investment (ROI), including the two most important financial calculations that can make or break your product idea's ROI
Preparing to sell — sales readiness and product launch planning
How to plan and execute your product launch
Critical post-launch activities, including establishing a product roadmap

"I have completed other product management courses both in a classroom and online. Shardul's product management course is GREAT!!!! Excellent structure, content and speed... I can really focus on specific goals in a relevant order. This ability to focus is empowering me to help lead my team where we need to go."
— Ronnie H., Senior Product Manager and Idea To Revenue Masterclass Student
Course Curriculum
Welcome and Overview
Available in days
days after you enroll
Module 1: Start With Your Product Vision and Strategy
Available in days
days after you enroll
Module 2: "Walk The Building" And Develop Your Stakeholders
Available in days
days after you enroll
Your Instructor
Shardul's passion for product innovation is only exceeded by his love for chicken curry! Shardul is a serial product innovator, entrepreneur, and product management executive. His love for what he does has led him to found three startups, and has landed him product management roles in small growth companies and Fortune 100 enterprises in healthcare, financial services, consumer product protection, education, payment solutions, SaaS, digital services, and the U.S. federal government.

Shardul innovated the Product Canvas, a strategic planning tool that enables you to quickly capture, describe, share, refine and pivot on your product strategy on just a single page in less than 20 minutes. The Product Canvas is used by thousands of product innovators in over 70 countries to pursue innovative product ideas.
Shardul's determination to help product managers has driven him to mentor and coach product managers and entrepreneurs across the world in numerous forums, and found ProductCamp DC and grow it to become the largest networking community for product professionals in the Mid-Atlantic U.S. He has been a speaker at a number of product management, lean and agile events and conferences, has been quoted in several product management related articles, and runs a popular blog a http://streetsmartproductmanager.com. He also participates in many product management forums, answering questions from rising product managers.
Shardul is a big believer in applied learning. In other words, theories and academic frameworks are nice, but Shardul is all about applying these concepts in practical, tangible ways that work in the real world. He infuses this approach in his coaching and teaching methods, and even in his own learnings.

Shardul tweets at @shardulmehta. His professional bio can be viewed on his LinkedIn page.
Join Shardul and adventure into his world of product management and innovation. You won't regret it!

---
What are people saying about Shardul?
"...I've met few people with as much passion for product management as Shardul. He eats, sleeps, and breathes this stuff! Full of witty anecdotes and analogies, he's able to explain complex challenges in a relatable and simplistic manner. As a mentor, he's able to expand your vision, and help you realize your potential. Shardul is the genuine article!"
— Jake Y., Senior Product Manager
---
"...To say that Shardul is a true product guy would be an understatement. He has the principles of product management running through his DNA. Shardul is the driving force for a product innovation culture."
— Shesha P., Product Manager
---
"...I highly recommend learning from Shardul!"
— Gina I., Director of Product Management
---
"...Shardul is a first-rate product leader who is able to balance customer needs with revenue goals in complex environments. He's able to bring a mix of strategic thinking as well as practical product management know-how to the table. The Engineering and Product relationship was never better than with Shardul."
— Bobby T., VP Engineering, worked with Shardul
---
"...Shardul is one of the most passionate and fearless product managers I have ever worked with. He possesses an innate ability to quickly discover and assimilate the most innovative product development approaches. He is a constant advocate for listening to and learning from actual customers, and most importantly to take action from these insights to improve the product. He always moves things in the right direction with an authentic kindness, infectious smile, good humor and respect for all he works with. I highly recommend Shardul for those "tough" missions when you are in uncharted lands and need to get your product from concept to market."
Steve G., Founder, OneSpark
---
"...Shardul is hands down one of the best software product managers I have ever worked with."
— Holger S., VP Marketing, worked with Shardul
---
"I absolutely love this course! Whether you are familiar with product management or just getting started, Shardul lays out how to apply the principles taught in this course in an easy-to-understand format. The material is easy to absorb, and the way Shardul presents and teaches the lessons makes it easy for people to learn. It certainly opened my mind to ways I could better pursue product innovation going forward. I like the class so much, I am recommending it to all my product management colleagues!"
— Mark W., Product Manager and Idea To Revenue Masterclass student

"Wow... this course is amazing! It covers all the key areas from starting a new product to growing an existing one. I really enjoyed it, and want to go back to it again and again. Seriously, it's excellent!"
— Naeem A., Product Manager and Idea To Revenue Masterclass student
Now It's Your Turn

The strategies you'll learn in Idea to Revenue Masterclass have helped me develop products that resulted in millions of dollars in revenue and business value for companies I've worked for.
As you've already seen from other students, this is the only course that offers a step-by-step roadmap that can be put into action immediately. Even the courses that cost an average of $1000-$5000 don't offer that.
When you enroll in Idea to Revenue Masterclass, you'll get the practical, hands-on keys to...
develop product strategies that advance business goals

validate ideas with customers before the product or feature exists

create compelling justifications for product ideas

gain influence across your entire organization

advance to the next level in your career
...unlocking your full potential as a product manager.
It all comes as part of the 7 step-by-step modules and actionable video tutorials that make up Idea To Revenue Masterclass.
You'll also receive:
A course workbook loaded with actionable exercises to help you apply every lesson.

Ready-to-use templates, guides, and resources to use and re-use each step of the way.

A map to identify the best experiment you can perform to test each aspect of your product strategy.

Reports to record and share results of each experiment you perform throughout the validation process.

The exact pre- and post-interview emails I've sent to my own customers.

Ready-to-use customer interview scripts – the same ones I've used in my own work.

58 result-proven questions to ask customers.

REAL-LIFE case studies and TONS of tangible examples across a variety of companies and industries.
An Unbeatable Guarantee: Try Idea To Revenue Masterclass For A Full 30 Days, 100% Risk-Free
You are 100% safe to try this out. Take 30 days to go through the course at your own pace. If it works for you, you'll be on your way to becoming an influential strategic product leader – and I think that's exactly what will happen.
I'll even eat the credit card processing fees.
If for some reason you're not delighted with breaking through the barriers you're currently facing, then just let me know and you get your enrollment fee back.
Here's why I'm offering this unbeatable guarantee...
When I was developing Idea To Revenue Masterclass, I researched many of the popular courses in this area only to find they either regurgitated more of the same old, rehashed generic info, focused too much on being a technical product manager, or presented concepts without actually showing you how to implement the lessons in your day-to-day job.
I decided that just wasn't good enough for me, or my students.
That's why I've invested my own time, sweat and money into developing this course, synthesizing lessons from some of the best minds in product management, and putting together the best lessons anywhere. I only care about developing high-quality material full of proven strategies, tactics, scripts and more that you can't find anywhere else.
And that's why I guarantee Idea To Revenue Masterclass
It's simple: Try the ENTIRE course. If it doesn't work for you, just email me at ANYTIME during the first 30 days and show me you're doing the exercises and not getting results. I'll refund you 100% of your price. I'll even eat the credit card processing costs.
You can even keep the downloaded materials — at my expense.
You have a choice to make
Do what you've been doing (or worse, do nothing at all). You know where that will lead. Do you really want to go there?
Or take a new action, and get a new result. Finally get the tools you've been seeking for so long to transform your career.
Which do you really want for yourself?
Here's what to do now
Get immediate access to Idea To Revenue Masterclass below. You'll be taken to the registration page, where you'll get full access to the entire course and all the supplemental material.
I want you to succeed, and there's no reason to wait any longer. You've been stuck for too long already.
Select your enrollment package below to get started today.

This course is closed for enrollment.