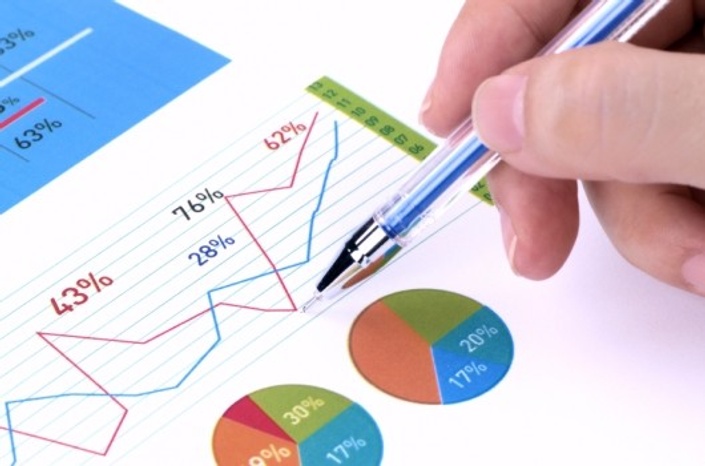 No Sweat Financial Analysis for Product Managers
Tell your product story through numbers and win the financial argument for your product idea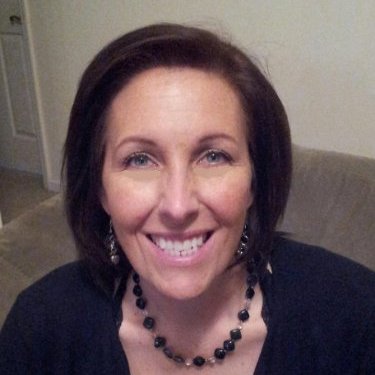 "I manage a team of Product Managers who don't have much financial background. This would help them to put together business cases that get funded!"
— Valerie C., VP, Product Management / Student
As a product manager, why in the world would you need to know how to do financial analysis?
First, the exercise of financial analysis forces you to think long and hard about the viability of your product idea.
It can help surface major issues early on or support your hunch that what you're wanting to work on actually has some potential.
Second, if you've got an idea for a new product or new major feature, you'll need to articulate to your stakeholders the market opportunity and ROI for it.
They'll want to understand your assumptions about the market opportunity, and what will be the key revenue or ROI drivers.
Third, these financial analyses, once done, can serve as a strategic roadmap for execution. They allow you to track benchmarks, and you'll be able to quickly assess where you are vs. where you thought you'd be.
So many product managers are unable to do this effectively. And, as a result, their product ideas die. Don't let this be your fate.
The good news is you don't need to torture a spreadsheet for days and weeks with crazy unfounded assumptions to produce some silly made up 3-year projection. There's a better way. I'll show you how.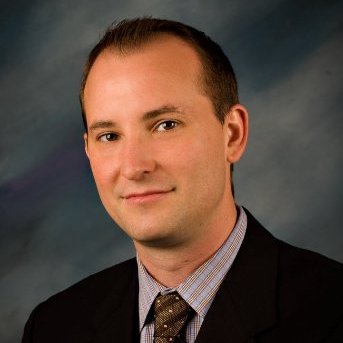 "Fantastic course! Distilled in a very understandable way. Super helpful to utilize the right lingo and formulas without prompting!"
— Paul G., VP, Product Strategy / Student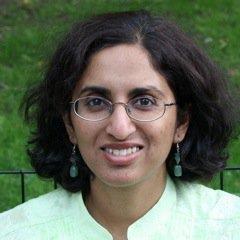 "I found this course very useful. I can apply the lessons to a project I am involved in right now!"
— Lalitha B., Senior Product Manager / Student
Who Is This For? Who's The Audience?
Product Managers. Product Marketing Managers.
What Is The Format Of The Course?
This is an online course. This means you can watch it when you want from wherever you are. It is a recording of a live training class that I've conducted several times with real students. The course is a combination of presented material, real-life examples and case studies, and Q&A. In addition, students will receive a copy of the slides and other downloadable materials.
What Is Covered In The Course? What Will I Learn?
We'll cover super important topics like:
How to estimate the market opportunity for your product idea — new feature, existing product, new product — and figure out if your product idea's worth pursuing.

The two most important financial calculations that can make or break your product's ROI: Net Present Value and Internal Rate of Return.

The 7 critical factors that affect the calculation of your product idea's ROI.

Many examples and case studies of how to calculate all these things.
Plus, you'll get a copy of the slides and a super useful ROI calculator to use for your own product ideas.
I'll walk you through the formulas and calculations, not as an accountant would, but as a product manager, so we're speaking on the same level. I'll also de-mystify the financial buzzwords, and show you how you can do these calculations in a relatively straightforward way without having to torture a spreadsheet for hours, days or weeks.
I'm not an accountant. This will be a finance class conducted by a product manager for product managers. Finance discussed in a sensible, down-to-earth, actionable way that makes sense to us product folks.
Net-net: you'll come away knowing EXACTLY how to analyze the ROI any product opportunity and impress the heck out of the finance folks and execs at your company.
How Long Is The Course? How Many Lessons?
There are two lessons that take only 90 minutes. Yet, in those 90 minutes, we cover the content in considerable depth as well as answer some great questions.
What Do I Get?
Here's what's included:
1. Two video tutorials that walk you step-by-step through all the financial analyses product managers must be knowledgeable about to assess the market opportunity for their product ideas and present an ROI based business case.
2. Recording of the live Q&A sessions that took place during the live presentation. You're likely to have many of the same questions, so you can benefit from my answers to students' questions during the Q&A segments of the live class.
3. Video lessons and the Q&A sessions are fully recorded, viewable on demand, and downloadable.
4. Examples, examples, examples! Real world examples and case studies, including analyses from several types of industries, software products and digital services. No matter what industry you're in, you will come away with a clear idea as to how to apply this material to your own field.

5. Downloadable copy of the presentation slides for all the lessons so you may follow along the video instruction.
6. A just-plug-in-the-numbers financial calculator tool with formulas pre-filled in to calculate the ROI for your own product idea.
7. Discussion forums for every lesson to get answers to specific questions about the material.
Course Curriculum
No Sweat Financial Analysis for Product Managers
Available in days
days after you enroll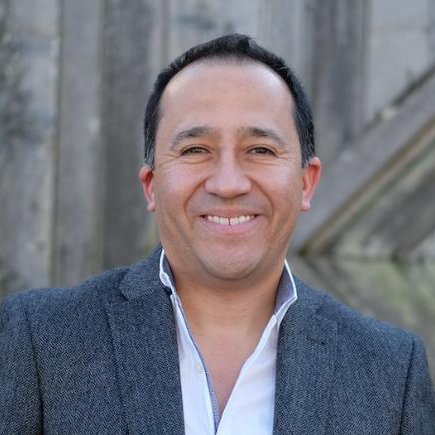 "Excellent course, Shardul! I often get these questions from my audience, and will be pointing them to this course."
— Daniel Elizalde, IoT product management professional, TechProductManagement.com / Student
Your Instructor
Shardul's passion for product innovation is only exceeded by his love for chicken curry! Shardul is a serial product innovator, entrepreneur, and product management executive. His love for what he does has led him to found three startups, and has landed him product management roles in small growth companies and Fortune 100 enterprises in healthcare, financial services, consumer product protection, education, payment solutions, SaaS, digital services, and the U.S. federal government.

Shardul innovated the Product Canvas, a strategic planning tool that enables you to quickly capture, describe, share, refine and pivot on your product strategy on just a single page in less than 20 minutes. The Product Canvas is used by thousands of product innovators in over 70 countries to pursue innovative product ideas.
Shardul's determination to help product managers has driven him to mentor and coach product managers and entrepreneurs across the world in numerous forums, and found ProductCamp DC and grow it to become the largest networking community for product professionals in the Mid-Atlantic U.S. He has been a speaker at a number of product management, lean and agile events and conferences, has been quoted in several product management related articles, and runs a popular blog a http://streetsmartproductmanager.com. He also participates in many product management forums, answering questions from rising product managers.
Shardul is a big believer in applied learning. In other words, theories and academic frameworks are nice, but Shardul is all about applying these concepts in practical, tangible ways that work in the real world. He infuses this approach in his coaching and teaching methods, and even in his own learnings.

Shardul tweets at @shardulmehta. His professional bio can be viewed on his LinkedIn page.
Join Shardul and adventure into his world of product management and innovation. You won't regret it!

---
What are people saying about Shardul?
"...I've met few people with as much passion for product management as Shardul. He eats, sleeps, and breathes this stuff! Full of witty anecdotes and analogies, he's able to explain complex challenges in a relatable and simplistic manner. As a mentor, he's able to expand your vision, and help you realize your potential. Shardul is the genuine article!"
— Jake Y., Senior Product Manager
---
"...To say that Shardul is a true product guy would be an understatement. He has the principles of product management running through his DNA. Shardul is the driving force for a product innovation culture."
— Shesha P., Product Manager
---
"...I highly recommend learning from Shardul!"
— Gina I., Director of Product Management
---
"...Shardul is a first-rate product leader who is able to balance customer needs with revenue goals in complex environments. He's able to bring a mix of strategic thinking as well as practical product management know-how to the table. The Engineering and Product relationship was never better than with Shardul."
— Bobby T., VP Engineering, worked with Shardul
---
"...Shardul is one of the most passionate and fearless product managers I have ever worked with. He possesses an innate ability to quickly discover and assimilate the most innovative product development approaches. He is a constant advocate for listening to and learning from actual customers, and most importantly to take action from these insights to improve the product. He always moves things in the right direction with an authentic kindness, infectious smile, good humor and respect for all he works with. I highly recommend Shardul for those "tough" missions when you are in uncharted lands and need to get your product from concept to market."
Steve G., Founder, OneSpark
---
"...Shardul is hands down one of the best software product managers I have ever worked with."
— Holger S., VP Marketing, worked with Shardul
---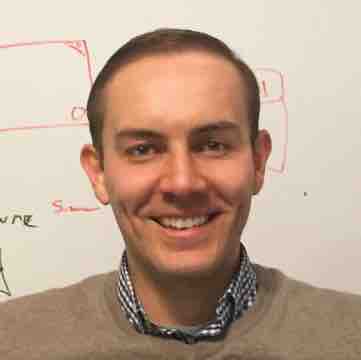 "This class was very insightful. I really needed this. Very helpful!"
— William M., Senior Product Manager / Student
This course is closed for enrollment.